Esbjerg student organisations
Focal point for many students at SDU. Grab a beer or a soda for DKK 10. And take a game of pool, table tennis, darts, or dice in nice settings.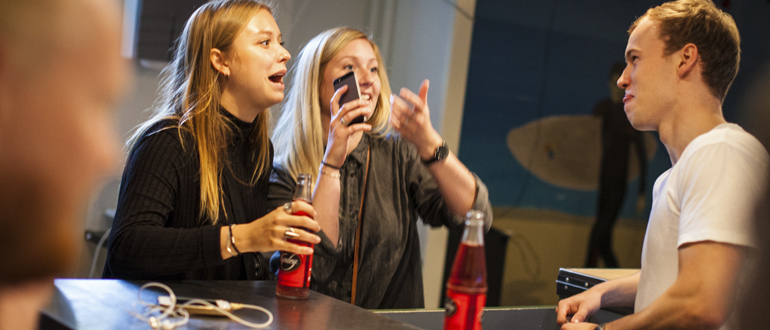 The Beach Bar also hosts parties on a regular basis. You can follow them on their Facebook page.
Hours: Every Thursday at 15:15-00:00.
Wayfinder: Niels Bohrs Vej 10, the basement, use stairs between group rooms 11 and 12.
Information about student organisations across SDU can be found on our Danish pages.
Contact
Questions regarding student organizations (establishing a new or changes to an existing) are sent to
studentorg@sdu.dk