Student Chaplain Lene Crone Nielsen
As the student chaplain at SDU I offer confidential counselling sessions and informal talks.
This offer of support is open to all students regardless of your cultural or religious backgrounds.
You are welcome to contact me with any kind of personal difficulties. These challenges may include issues such as loneliness, study crises, stress, the feeling of not being good enough, sadness, relationships difficulties with family and friends, bereavement or anything else that worries you
As a student chaplain I am bound to professional confidentiality and I keep no records of our conversations. Usually there is no or only a short waiting time. All counseling is free of charge.
As a student chaplain I am employed by The Danish National Church (Den Danske Folkekirke).
I am also a reverend at the parish church of Hjallese in the southern Odense:
Contact details:
You are always welcome to look into my office or contact me by telephone or email.
My office hoursare Wednesday 1-3pm - Thursday 10-12am - Friday 9-11 am
You can also meet me at other times for a chat. Please make an appointment in advance.
Counselling Centre, Campusvej 55, 5230 Odense M.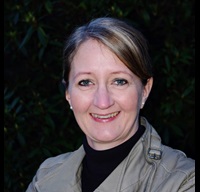 Office: Ø13-508a-1
Tel: +45 29 27 87 13
Email: lecn@km.dk